Аалам айланган Кыргыз желеги
The round-the-world flight of the Kyrgyz flag
Prime Minister Sooronbay Jeenbekov met Soyuzbek Saliev, who is planning to make a round-the-world flight with the State flag of Kyrgyzstan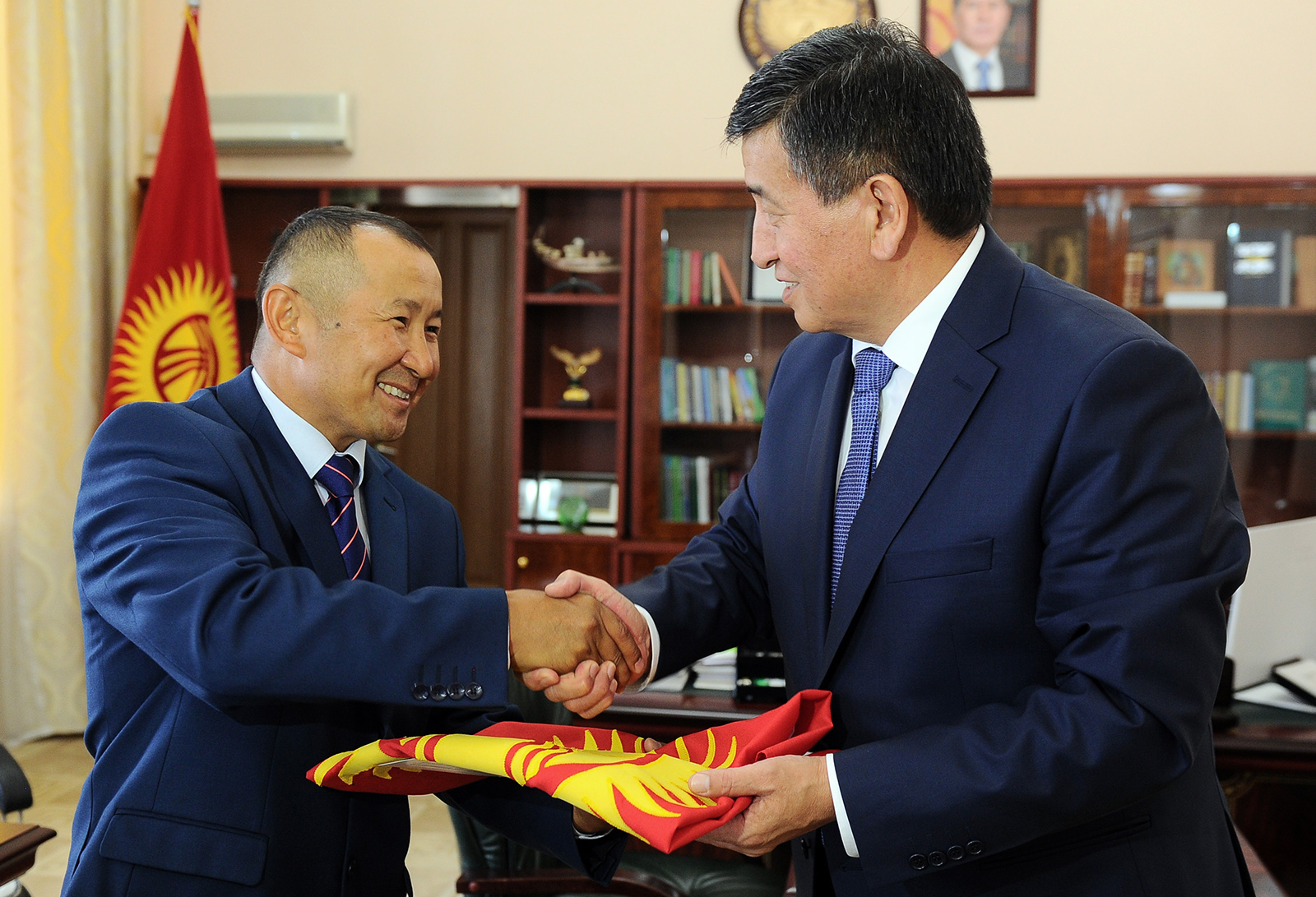 Today, on the 21st July, Prime Minister of the Kyrgyz Republic Sooronbay Jeenbekov met Soyuzbek Saliev, who is planning to carry out a round-the-world flight.
Soyuzbek Saliev said that the flight is timed to coincide with the 25th anniversary of the independence of the Kyrgyz Republic and will be carried out on a single-engine aircraft Mooney Ovation 2.
The flight from Bishkek is scheduled for early August this year, it is planned to overcome a total of 47.6 thousand kilometers by air over the territories of 26 countries — through the Arabian desert, the Arykanskaya Savannah, the Brazilian jungle, the Amazon river and other places.
Prime Minister Sooronbay Jeenbekov assessed the initiative of Soyuzbek Saliyev as the act of a true patriot of his country and wished a successful flight over 26 countries of the world with the national flag of Kyrgyzstan. He wished good luck to the pilot Soyuzbek Saliev, stressing that the Government will provide necessary support for the implementation of this event.
"This will be the first round-the-world flight of the flag of Kyrgyzstan", - said Soyuzbek Saliev.
Following the meeting, Prime Minister Sooronbay Jeenbekov handed over to Soyuzbek Saliev the state flag of the Kyrgyz Republic, which the pilot will take with him on the trip around the world.