Аалам айланган Кыргыз желеги
The round-the-world flight of the Kyrgyz flag
Former Deputy of the Bishkek city council intends to travel around the world on his plane (photo)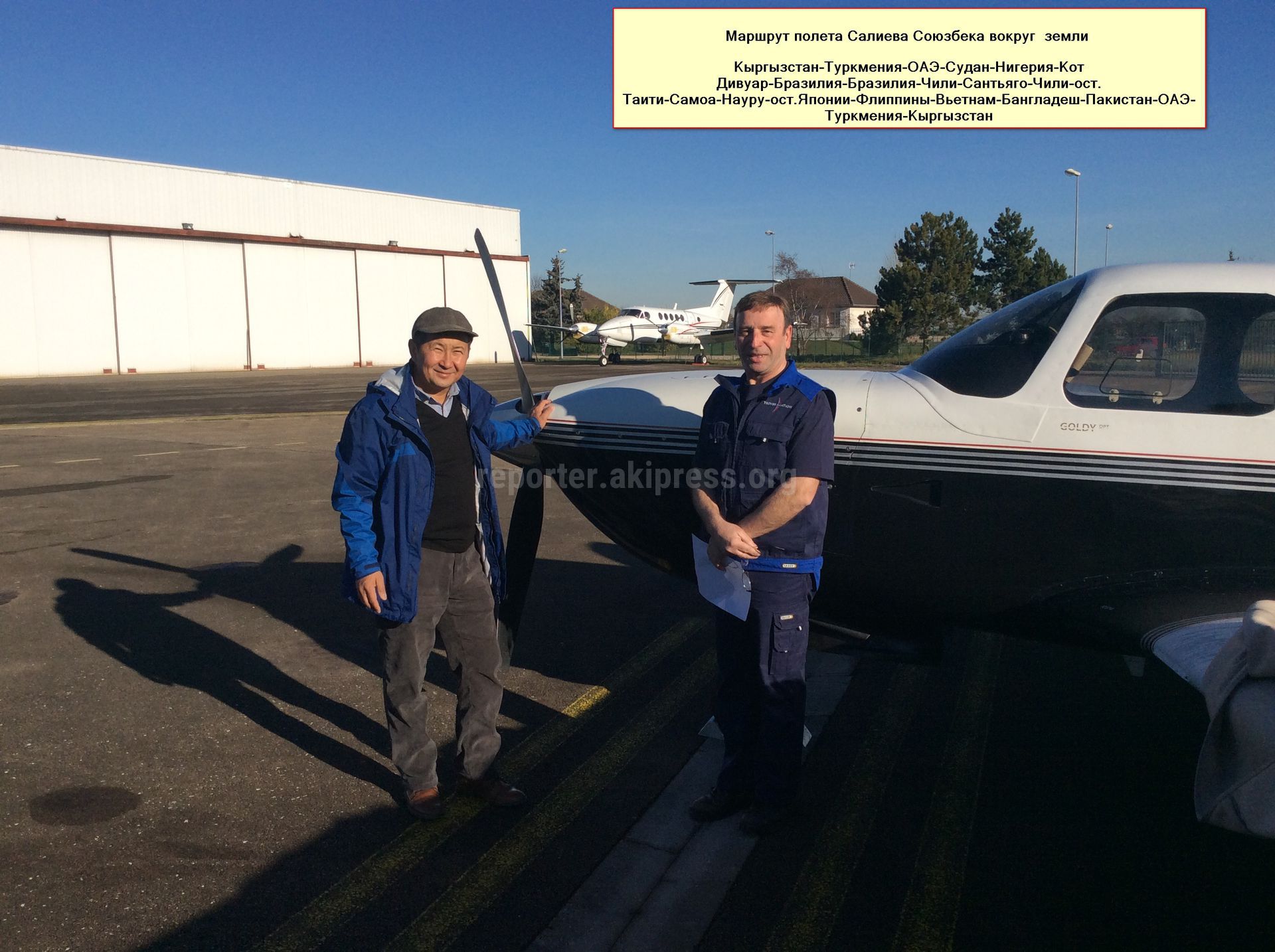 "Reporter" - Former Deputy of the Bishkek city council Soyuzbek Saliev plans to travel around the world on his plane.
As reported by the professional board engineer Abdymanap Matkadyrov, S. Saliev has education in the field of aviation. To buy the plane, he sold some of his property. At the moment he is in France, where he flew for the purchase of the aircraft.
"Saliev will return to Kyrgyzstan on 2-3 July. Here he will be given an identification number for the aircraft. The journey starts after a week of preparation. He plans to complete the entire route in 1.5-2 months.
The trip is dedicated to the 25th anniversary of the independence of Kyrgyzstan, the goal is to carry the national flag of Kyrgyzstan over the world", - said A. Matkadyrov.
As informed by Nurbek Sydykov, the representative of S. Saliev, Lithuanian pilot Jonas Juknius will also fly in the four-seater plane. Jonas has already made a similar journey in 2012.
He asks to assist in search for translators with the knowledge of Spanish, Portuguese and French languages.
The route of flight looks like this:
Kyrgyzstan—Turkmenistan—UAE—Sudan—Nigeria— Côte d'Ivoire—Brasil—Chile—Tahiti—Samoa—Nauru—Japan— Philippines—Vietnam—Bangladesh—Pakistan—UAE—Turkmenistan—Kyrgyzstan.